sicamous art and culture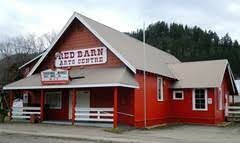 Sicamous is home to the Eagle Valley Arts Council that showcases the variety of local and guest talent the area has to offer.  
The Red Barn Arts Center purchased by the  Eagle Valley Arts Council continues to operate as an Arts Center. The Red Barn Arts Center offers group and corporate memberships to art related associations, providing a great venue and facilities such as: a stage, dressing room, sound system, large roll-down projection screen, stage lighting, fully equipped kitchen and vending area, tables and chairs, etc. The Red Barn seats 100 people comfortably.