Back to all news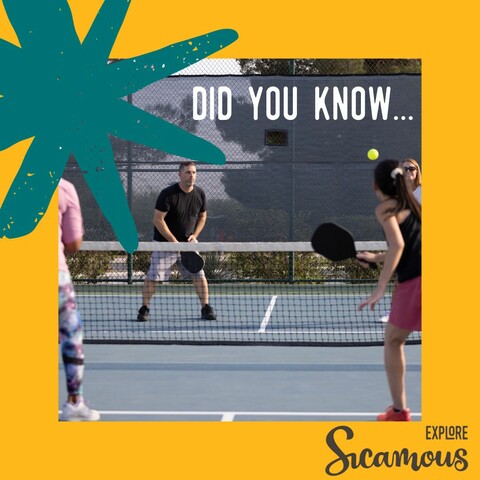 Did you know Sicamous has pickleball courts?
In June of 2023, the District of Sicamous converted two of three tennis courts into SIX pickleball courts. The sport has really taken off in Sicamous - so if you're planning your trip, don't forget to throw in your paddle!
The regulation pickleball courts are located next to Eagle River Secondary School (518 Main Street). The Sicamous Pickleball Club has been hard at work creating a welcoming and very busy pickleball community.
The First Annual Sicamous Pickleball Tournament will be held on July 29, 2023. There will be a brief ribbon-cutting ceremony at 8:30 a.m. to celebrate the new courts and the beginning of friendly pickleball competition in Sicamous!
Forgot your paddle? Don't worry, Shuswap Ski & Board has you covered! Located at 322 Main Street, Shuswap Ski & Board offers pickleball accessories, court shoes, nets, paddles and pickleballs. The store is open from 10 a.m. until 6 p.m. from Monday to Saturday.