Back to all news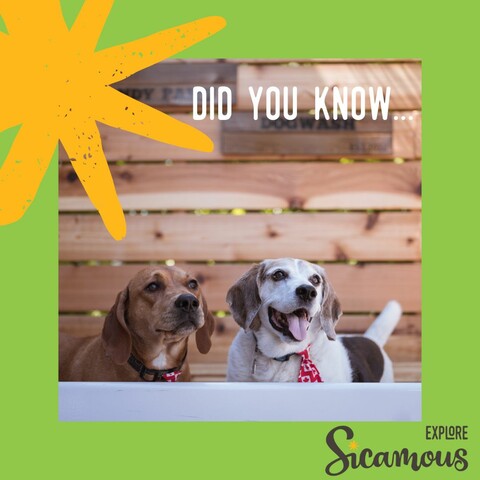 Did you know that Sicamous is dog-friendly?
In the heart of British Columbia's natural beauty, Sicamous has earned its reputation as a dog-friendly haven for both locals and visitors alike. From scenic trails to pet-friendly accommodations, our town embraces dogs as cherished members of the community.
Sicamous Dog Park
The Sicamous Dog Park is located at 1450 Solsqua Road and offers a safe area to walk four legged friends off-leash! It is the perfect place for a doggy beach day with access to the river.
What the Woof
What the Woof is located at 117 Finlayson Street and offers pet supplies from food to toys to leashes and collars! Taking your furry friend for a boat day? What the Woof has pet lifejackets and a Sandy Paws self-serve dog wash!
Bosley's
Bosley's is located in Parkland Mall at 1133 Eagle Pass Way. They offer a variety of pet services including a dog wash, frozen raw food and grooming. Bosley's also has pet lifejackets in stock and has supplies for any pet who may be along for the ride!
Pet-Friendly Accommodations
There are several pet-friendly accommodations in Sicamous:
Pet-Friendly Patios
The Narrows Smokehouse
G & G Kitchen & Tap
Blondies Cafe
The District of Sicamous has a few rules to keep you & your dog safe!
The District of Sicamous requires all dogs to be leashed! If you're looking to have your four-legged friend off leash, head over to the Sicamous Dog Park.

Dogs are not allowed to swim in designated swimming areas, including the Sicamous Beach Park. There is a doggy beach on the river at the Sicamous Dog Park!

Dogs can't hangout on public beaches.

Dogs can't be left in vehicles or ride in the box of a truck. Let's stay safe!

We want to know your furry friend's name! All dogs must be wearing an ID tag.