Back to all news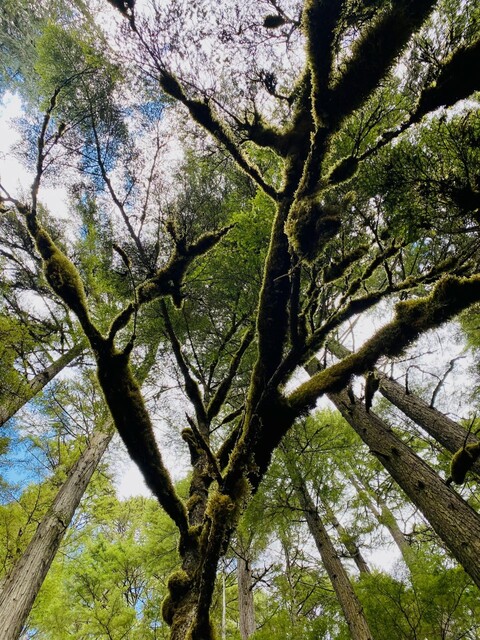 The Rainforest of the Shuswap
Did you know that the Shuswap is home to the incredible inland temperate rainforest of British Columbia? Sicamous and Malakwa have some of the largest recorded trees in the Shuswap region.
Fast Facts:
The Inland Rainforest Region is also known as the Interior wet belt. And the Shuswap is part of the Interior Cedar Hemlock (ICH) zone of the biogeoclimatic zones.
The Inland Temperate Rainforest is hundreds of miles from the ocean and gets snow. Snow, of course, contributes to the precipitation levels.
Typically made up of Western Red Cedar, Western Hemlock, and at higher elevations, Spruce and Sub-Alpine Fir.
There are some great places to experience the rainforest in the Shuswap.
North Fork Wild in Malakwa/Sicamous. There is a 400-year-old hemlock stand here.
The Eagle River Nature Trails in Sicamous. Home to the Giant Western Red Cedars.
Larch Hills in Sicamous and Salmon Arm. The big tree loop showcases some of the oldest trees in the Shuswap.
Onyx Falls in Celista. Dip down deep into the rich rainforest.
Upper Seymour River area, Seymour Arm, which is a protected park. It is claimed that the biggest tree ever recorded in the Shuswap is there. Access from Sicamous to Seymour is on the Perry River Road (North Fork FSR).
Blog post by Shuswap Adventure Girl
The Rainforest of the Shuswap